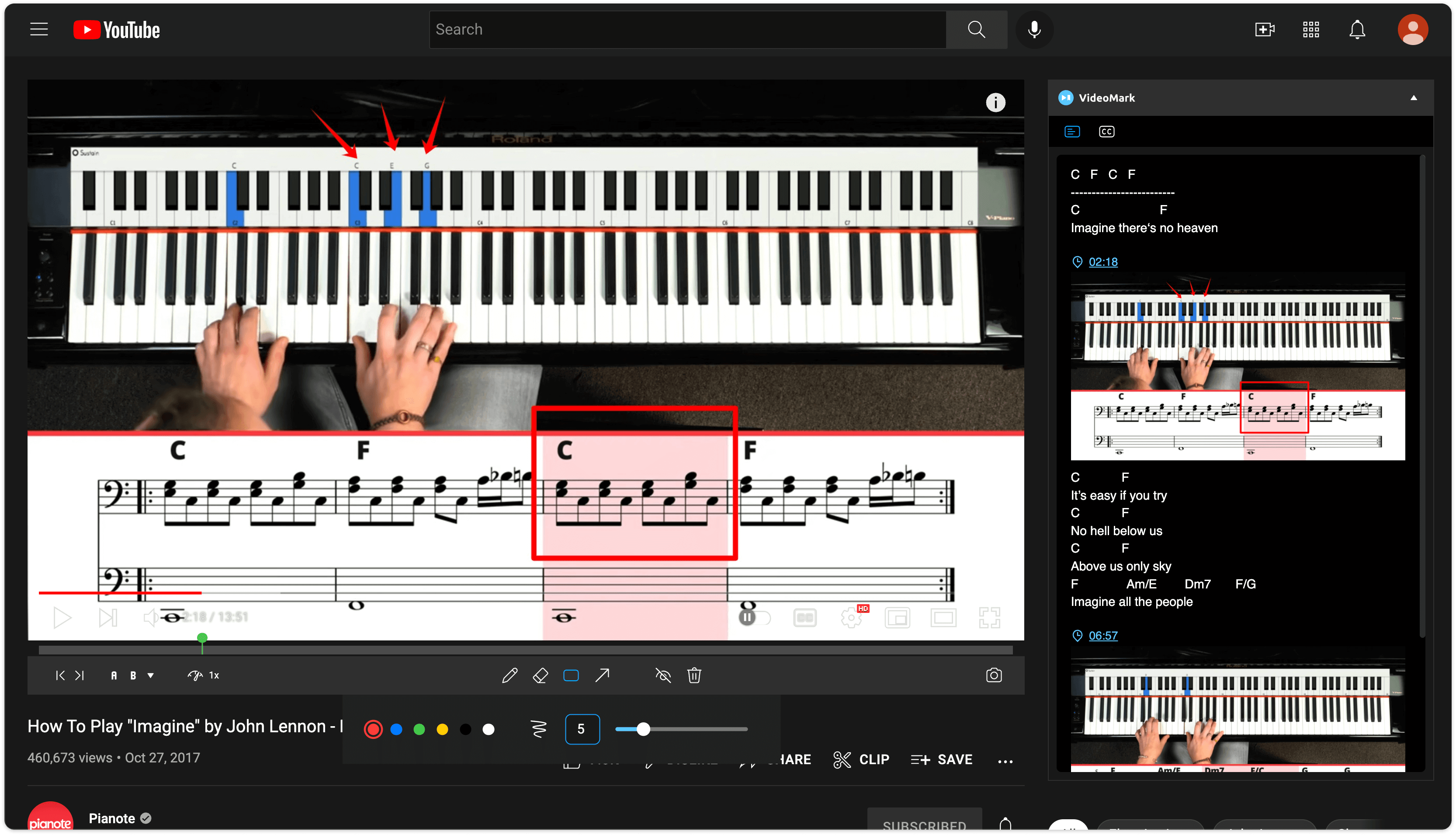 About VideoMark
VideoMark is a Chrome extension. VideoMark is a simple tool that can help you take notes on YouTube. It's easy for taking notes and organize inspiration
You can draw marks, save subtitles and screenshots, point things out of the frame directly.
Let's mark some excellence on video in one place!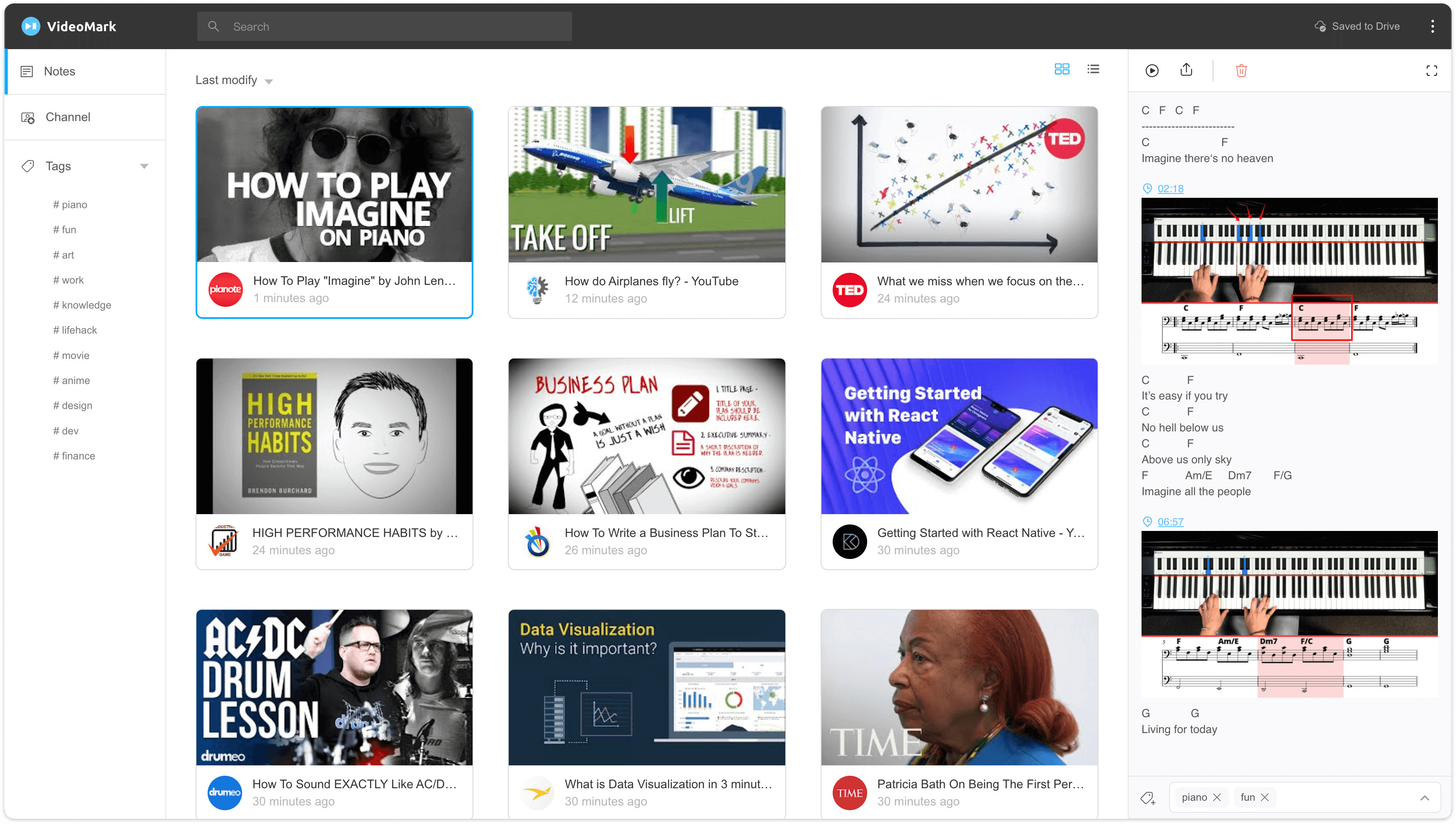 VideoMark can do
Looping slow playback of the tutorial video
Mark and highlight the key points of the video

Save the subtitles into your notes

Save important screenshots from the video

Hashtags to organize notes
No note-taking tool is perfect. The best system is the one you stick with, develop good note-taking habits, and then explore more ways of organizing your notes as you go.
Install VideoMark
Welcome to VideoMark! To get started, you can install the extension from our website or Chrome Web Store.
We recommend you'd better use the Google Chrome browser to install and use VideoMark. But also you can try Edge, Brave & Vivaldi which run on the same Chromium technology browsers, and please let us know if you have any problems.