You'll get the hang of VideoMark in seconds, VideoMark just lives in your browser.
Most of VideoMark's features are free to use on Chrome.
All notes and drawings are automatically saved to your Google Drive.
No password needed, your data is stored in Google Cloud is private.
VideoMark offers simple and intuitive drawing tools, you can take notes on the video, to point things out of the frame directly.
Coursera video notes are already supported now!

You can use all the features of VideoMark on Coursera.
Save subtitles and screenshots
Great for learning and recording the important part of the videos for everyone.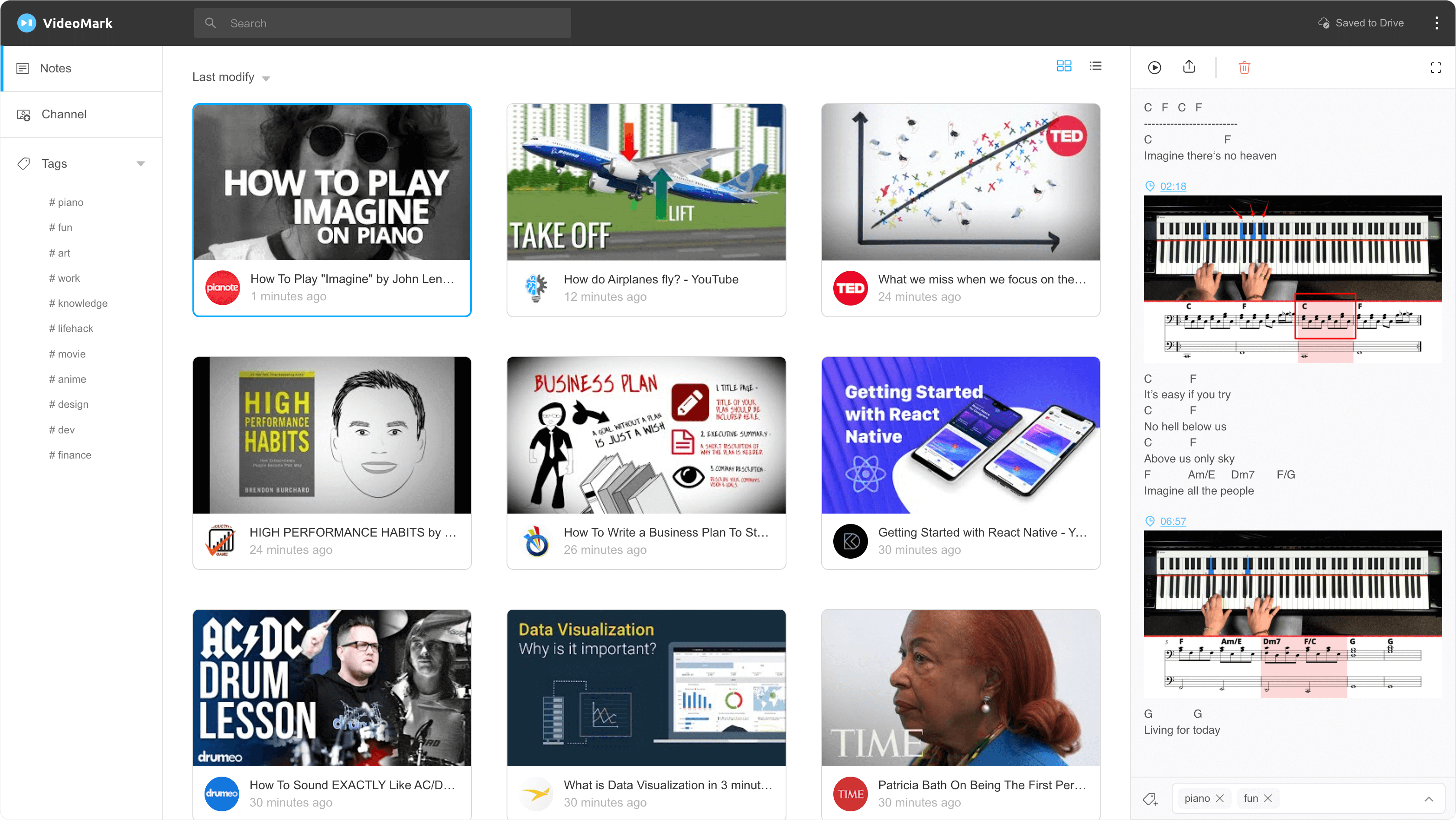 Organize inspiration

All notes will be saved in one place, you can browse them in a beautiful way.
The way we treat your information has been very different from other notes tools. We don't own your notes or videos, and we'll never show you an ad or sell your information. Our business model is simple: we make money from selling subscriptions.